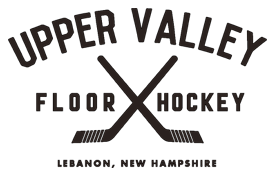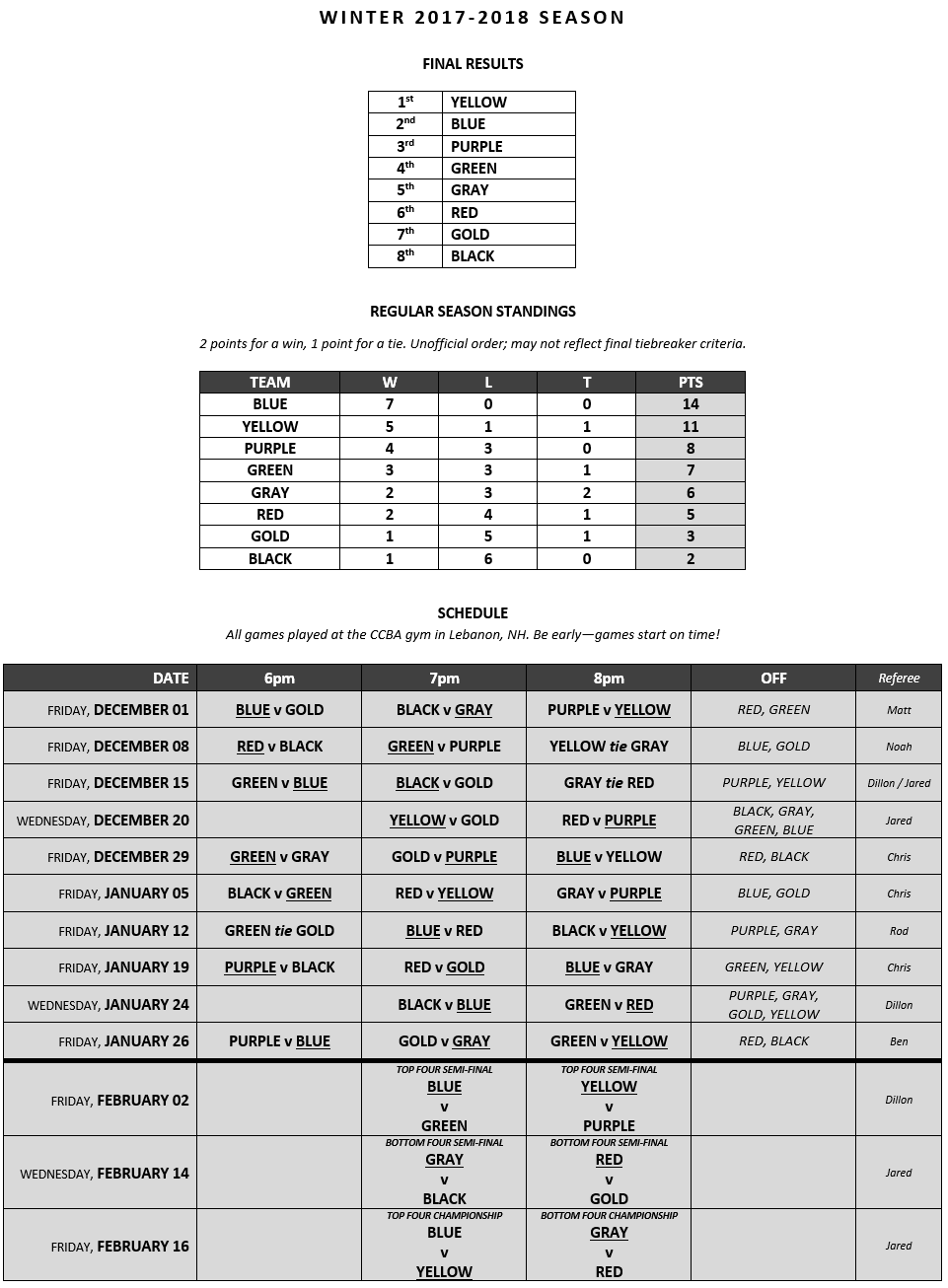 Trying to join a team? We're really good about responding to new inquiries, so if you've emailed UVFH about playing but haven't heard back, call or text 978-335-8428. Our spam filter probably deleted your email by mistake. (Likewise, check your spam for our reply; sometimes that happens, too.)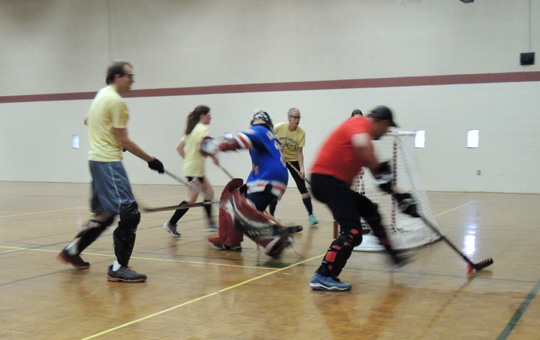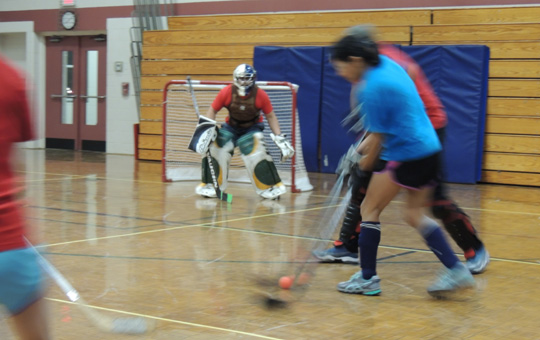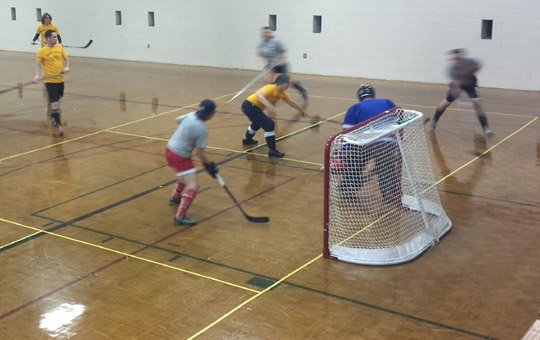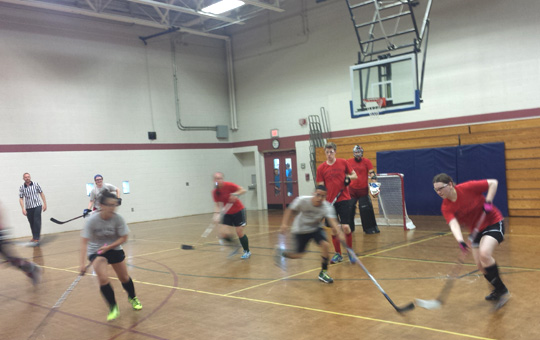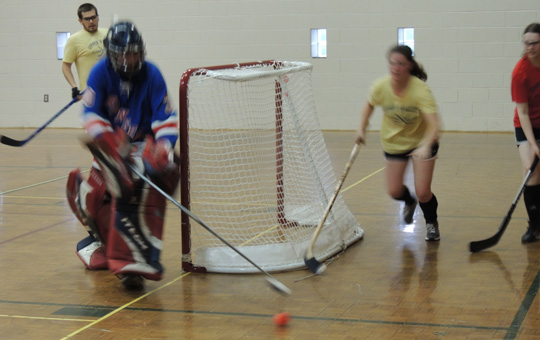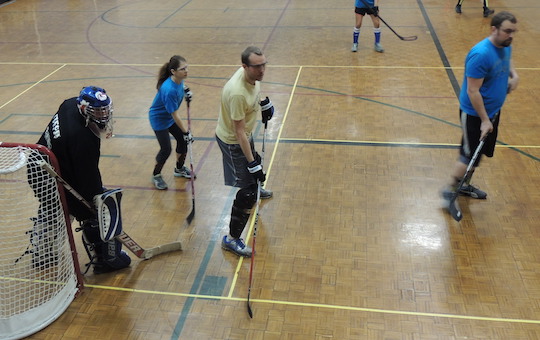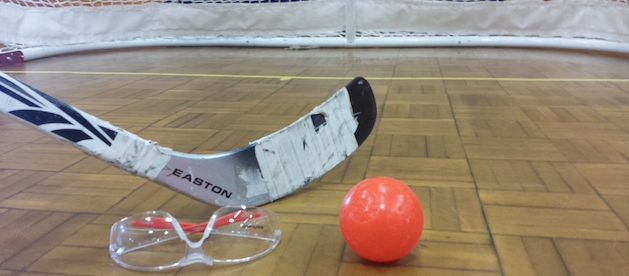 About UVFH
Upper Valley Floor Hockey is a coed, recreational indoor floor hockey league for adults in New Hampshire and Vermont's Upper Valley. Our aim is to bring the game of floor hockey to the area in a way that is competitive, safe, and fun for everyone.
We play in the third-floor gym of the CCBA Witherell Recreation Center at 1 Taylor Street, Lebanon, NH 03766. You do not need to be a CCBA member in order to play. You can form your own team, or we can try to find a space on an existing one. Just send an email to play@uvfloorhockey.com.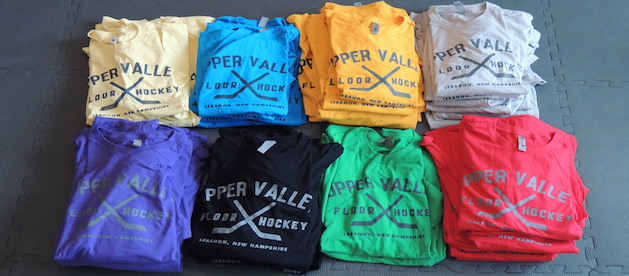 Game Shirts
The first time you play in the league, you'll get a game shirt at no extra cost. If you wear it out, change teams, or just decide that you'd like to have an extra one so you don't have to do laundry as often, you can buy additional shirts for $10 each.
To purchase an extra game shirt, write to play@uvfloorhockey.com and include the color and size you need. We do keep an inventory of shirts, but if we don't have your color/size combination, we'll include it in the next order we place with our local t-shirt maker.